Steam Engines, Ships and Poetry
Percy Shelley is mainly remembered as an idealistic, revolutionary son of a baronet. Shelley is seen as a vegetarian poet that eloped twice and then drowned aged 29. On the face of it Shelley seems an unlikely person to build a steam engine and a steam ship. Mary Shelley wrote of Percy Shelley's steam ship venture:
"[Shelley] set on foot the project of a steam-boat to ply between Marseilles and Leghorn, for their benefit, as far as pecuniary profit might accrue; at the same time, he took a fervent interest in the undertaking for its own sake. It was not puerile vanity, but a nobler feeling of honest pride, that made him enjoy the idea of being the first to introduce steam navigation into the Gulf of Lyons, and to glory in the consciousness of being in this manner useful to his fellow creatures."

Mary Shelley, 1839
From 1819, through to 1820, Shelley's desire to build a steam ship infected his thoughts, conversations, letters, poetry and finances. Shelley shared this interest with his friend the novelist Thomas Love Peacock, who would champion the first steam ships between Britain and India. Shelley worked with the engineer Henry Reveley to build a steam powered ship that would sail between Leghorn, Genoa and Marseilles.
New steam engine technology
Steam ships were in fashion. This was new technology. The first commercial steamer service only began in America in 1807. In Britain it started with The Comet on the Clyde in 1812.
By 1821 it was possible to get a boat from Leith to London that took 60 hours and cost 3 guineas. The James Watt and The City of Edinburgh sailed every alternate Wednesday departing and arriving at Blackwell, London and Newhaven, Edinburgh, covering almost five hundred nautical miles. William Hazlitt sailed on both. On Wednesday 15 May 1822, he took the City of Edinburgh from Newhaven at 8 am, and landed at Blackwell on Friday 17 May. This was much quicker and cheaper than any other method would have been. For example the most expensive, a post chaise, could cost been 30-40 pounds and would have taken between four and seven days.
Hazlitt returned to Edinburgh on the James Watt steamship. The James Watt was launched the year before on 19 June 1821, after being built by John Wood and Co at Port Glasgow. Its first owners were the London & Edinburgh Steam Packet company. This was the first steamship registered at Lloyds. At 146 feet long, with a 100hp Boulton and Watt two-cylinder engine on board, it was for four years the largest steam vessel afloat. Hazlitt's journey became a key part of his autobiographical novel, Liber Amoris (1823).
Practice ahead of theory
Shelley was involved in steam ship technology from almost the beginning, and gained knowledge of steam engines and ships from publications such as Abraham Rees's Cyclopaedia. Working with Reveley must have made Shelley feel confident about the project as he was a trained engineer. Reveley, who was only four years older than Shelley, had previously built two steam engines, but never a ship. This was a period when building an engine felt within reach of the amateur. Innovation mainly came from workshops and engineering practice rather than theoreticians.
It was thirty years later, through observation of the steam engine, that the Second Law of Thermodynamics was arrived at. This was reached for Nicolas Carnot in his Reflections on the Motive Power of Heat, published in 1824. However, in 1851 Lord Kelvin stated the theory as 'it is impossible by means of inanimate material agency to derive mechanical effect from any portion of matter by cooling it below the temperature of the coldest of surrounding objects'
What type was Shelley's engine?
The variety of Shelley's steam engine was unknown. However through close-reading Shelley's letters and poems it can be worked out that Shelley's steam engine was to be of the Watt type: a single-cylinder engine with a separate condenser. From descriptions of the boat and engine it is likely that the engine would have resembled that of The Comet. The original Comet engine is now at the Science Museum in London.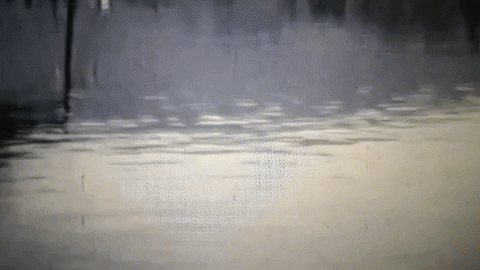 Between Leghorn, Genoa and Marseilles
Why was Shelley building a steam ship? Was it only to be 'useful to his fellow creatures'? Was it a love of engineering? Or did he want to get news faster and to transmit his radical poetry more quickly?
Shelley's attempt to create a steam ship was not very far away from his drive to create poetry. Shelley saw poetry and machinery as linked forces that could improve the way people thought and lived. The steam ship project combined Shelley's interests in poetry and engineering with a desire to rapidly receive news and to transmit his poetry to a greater number of people than ever before.
You can listen to a talk on Shelley's steam engine and ship given for the University of York here.